February 2013 was also the time I had my first Goodreads Giveaway!
This was loads of fun!! It lasted over a period of month, and in the end I had 1014 people enter! Ten lucky people won! Honestly, I wish I could give everyone my book...
I definitely want to do another Giveaway and soon.
I think it was good karma too because when it was over, I found out I had won a book: an advanced copy of Lauren Graham's young adult novel
Someday, Someday, Maybe
.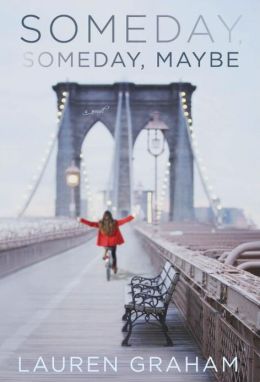 I'm over the moon about this! I'm a HUGE
Gilmore Girls
and
Parenthood
fan and I love you Lauren Graham.